Empower Your Educators With Windows 11
Experience the enhanced security of modern Windows 11 Pro devices, a cost-effective productivity solution designed for educators. Keep your data and your schools protected with advanced chip-to-cloud security. Plus, get cloud connected collaboration and management tools that enable your educators to work effectively from virtually anywhere.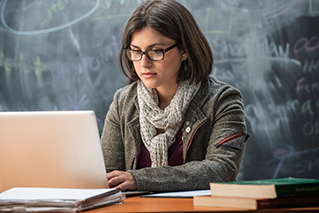 Powerful Security
Security that guards against threats with advanced hardware-based protections.
Enhanced Productivity
Access apps, share files, and collaborate in real time from almost anywhere.
Modern IT Management
Save time and money with zero-touch deployment and flexible device management.
Improved Collaboration
Enable educators to share and present with confidence.
Windows 11 is Designed for Education
Empower your administrators, teachers and schools to unlock their full potential with secure, accessible Windows for learning in the classroom and beyond.
13%
of schools analyzed were infected by ransomeware, the most of any sector.
77%
of teachers believe technology will help them be more effective post-pandemic.
71%
of principals think there's great value in digital tools both today and in the future.
87%
of teachers worldwide expect to use more technology this year
Windows 11 Devices from CDW Education
Ready to Get Started?
Request a quote by completing the form to discuss your device needs with an Account Representative.