Educator Chromebooks
Made for Teachers, Designed for Ease and Security
Chromebooks offer a new way for teachers to manage their classrooms and instruct their students. Your school can choose from a full range of sleek, powerful, and ready for anything models with varying power levels and capabilities that help technical leaders effectively manage a fleet of devices and keep everyone safe without sacrificing performance or sophistication.
Simply Versatile
Customize each device with a variety of tools, applications, extensions, and preferences that can serve student needs and fit teaching styles.
Fast and Reliable
Rapid boot-up and charging, long battery life, durability, repairability, and offline mode keep devices ready for daily use.
Productively Efficient
Stay connected to the school community while maintaining an organized virtual desktop with separate work streams and exceptional storage capacity.
Safe and Secure
Built-in security keeps sensitive files and personal data safe from cybercriminals without having to install additional antivirus software.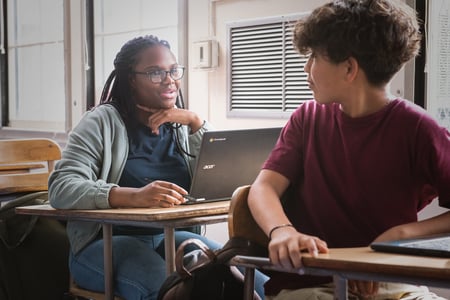 Engage with Our Chromebook
and Chrome OS Experts.
Ensure your Chromebooks remain reliable, flexible, and secure throughout the academic year by joining our consultants at an upcoming Chromebook Technical Workshop. Live and in-person at a location near you, this one-day training brings K12 IT leaders and support staff together for dynamic group discussions and hands-on activities that help them master their Chrome devices.
55%
Fewer Unplanned Outages
55%
Less Time Spent on Maintenance
Devices that Foster More Quality Instruction and
Deeper Learning
With Chromebooks, teachers can manage their classes, create lessons and supporting materials, grade assignments, collaborate with their co-workers, and sync with students all on one easy-to-use, secure, and cloud-based machine.
It often took 10 to 15 minutes to get started on our previous devices for every lesson. Chromebooks take 10 to 15 seconds to start; there were no problems with connectivity or logging in. Teachers trust them more, so they use them more for lessons. That also influenced our buying decision.
Teach, Cast, Record, and Manage Class – All At Once.
Learn how Screencast and cast moderator work together seamlessly to let teachers and students share their screens right from their Chromebooks to the front of the class wirelessly as they record.
Record, trim, share, and view transcribed screencasts with the Screencast app on Chrome OS – and create a custom library of videos automatically saved in Google Drive.
Easy-to-Manage Virtual Cloud Labs.
Discover how to run desktop applications on your Chromebook browser with itopia. This simple, scalable, and affordable tool enables educators and students to stream non-Chrome applications while using Google Drive for storage on their Chrome devices. With itopia, schools can:
Deliver graphics-intensive, video editing and 3D rendering software like Adobe Creative Cloud, AutoCAD, Microsoft Office, VS Code, Unity and more directly from the browser

Completely avoid the latency that results in running GPA powered apps at high resolution and framerate

Easily roster students by integrating Google Workspace and Google Classroom for SSO

Replace onsite labs with less expensive devices and save money through predictable, flat rate pricing

Provide equitable access to needed applications for all students, regardless of device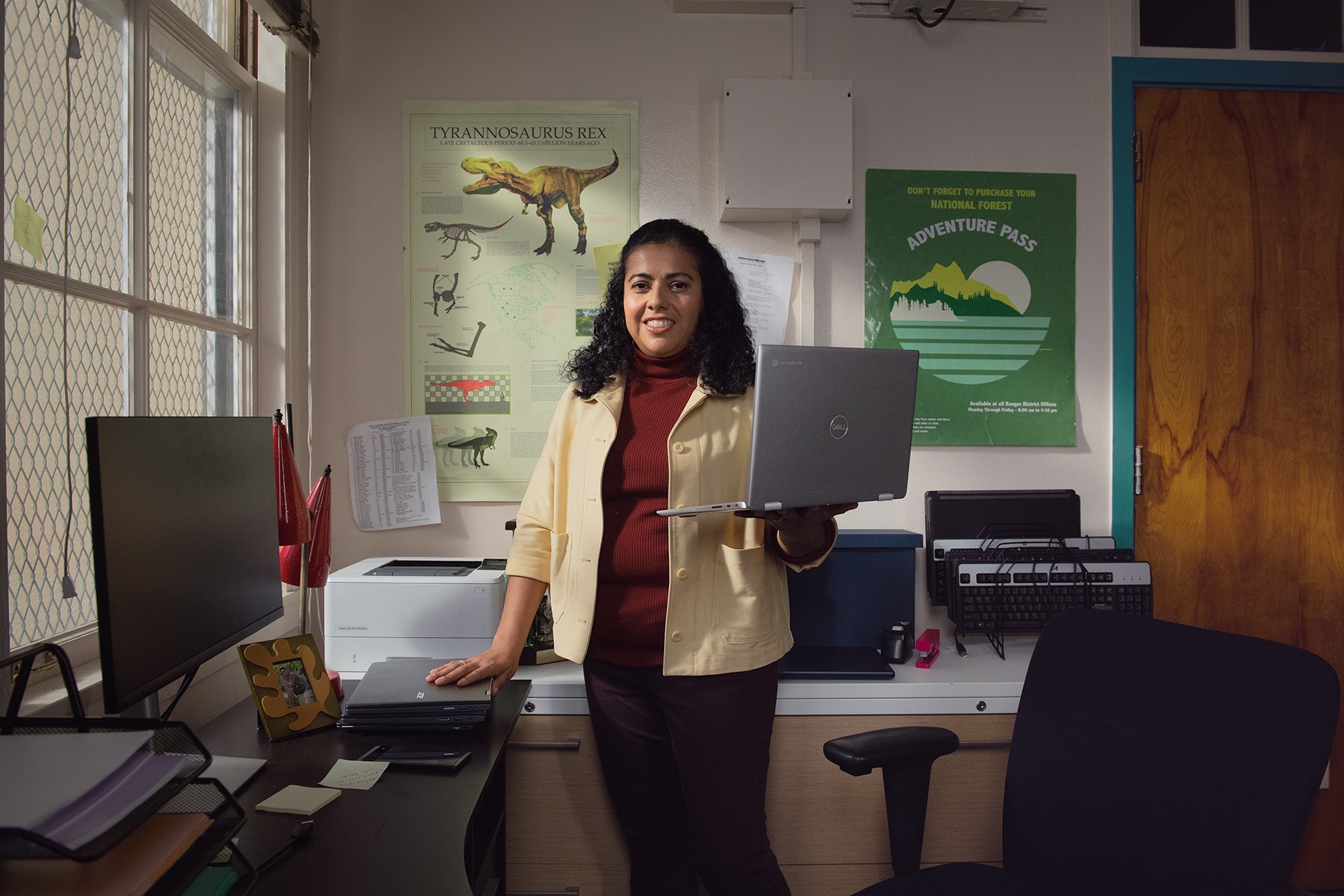 Take Advantage of CDW Education's Chrome for Teachers Pilot Offer.
Test drive ChromeOS devices and solutions with a bundle of 5 Educator Chromebooks, 5 Google Chrome Education Upgrade licenses, 5 Google HD 1080P Chromecasts, and 5 itopia licenses for your classrooms at exclusive pricing.
Explore Educator Chromebooks from CDW Education
We're the Google Expansion Partner of the Year - Google Workspace in North American and Specialization Partner of the Year - Education!
We are excited to announce that CDW has receive the Google Expansion Partner of the Year - Google Workspace and Specialization Partner of the Year - Education awards! Through our dedication to supporting academic institutions in their strategic goals surrounding Workspace and Chrome, we have proven the impact of our Google Cloud service practice, consistent customer success, and technical abilities. Find out how CDW can transform your digital infrastructure and explore our solutions by connecting with us.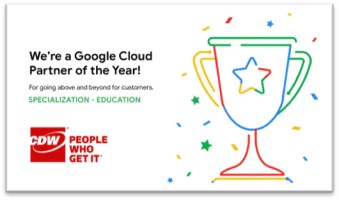 Ready to Get Started?
Enrich the teaching experience by empowering your educators with reliable, capable, and secure, Educator Chromebooks. Request a quote or discuss your device needs with an Account Representative by completing the form.