Be Our Collaborative Guest!
Are you interested in joining the North American Google Technical Collaborative, but not sure what to expect? We invite you to preview our community by attending the next live stream event.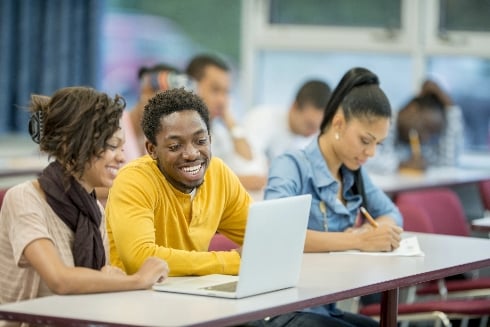 Join an upcoming live stream and meet the Collaborative community.
Our Collaborative community joins together monthly for live stream updates, a popular event in which we share Google and Chrome updates in an easily understood way. We also recommend actions that schools can take in response to changes.
Monthly live streams
An interactive online forum for peer knowledge sharing
Deep dives and collaborative learnings on pertinent topics
Access to exclusive discounts


I bring an idea, someone else brings an idea. We could both walk away with two ideas, but with the Collaborative the ideas get examined, flexed, enhanced, analyzed and informed. Then, not only do the ideas multiply, but in the process the ideas become stronger and closer to being a reality in our practice. It is far more difficult to achieve that when working in isolation and trying to go at it on your own.
Ready to Collab With Us?
Join us for an upcoming live stream to understand what you can expect as a member. Complete the form on this page for an exclusive guest pass. Events take place on the third Tuesday of the month from 2-3 pm EST.
Please note that Collaborative membership and this opportunity are only available to K-12 Technical Leaders in the US and Canada.